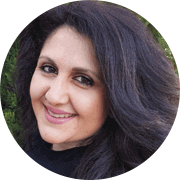 EXTERNAL SCIENTISTS
PUBLICATIONS
YEAR
VRI AUTHORS
PUBLICATION

2015

SOTIRAKI SMARAGDA, KOSTOPOULOU DESPINA

The occurrence and genetic characterization of Cryptosporidium and Giardia species in foals in Belgium, The Netherlands, Germany and Greece

D Kostopoulou, S. Casaert, N Tzanidakis, D.van Doorn, J. Demeler, G.von Samson-Himmelstjerna, A Saratsis, N Voutzourakis, A. Ehsan, T. Doornaert, M. Looijen, N.De Wilde, S Sotiraki, E. Claerebout, T. Geurden 2015. Veterinary Parasitology (In press)

2014

SOTIRAKI SMARAGDA, KOSTOPOULOU DESPINA

Anthelmintic resistance and multidrug resistance in sheep gastro-intestinal nematodes in France, Greece and Italy

Geurden, T., Hoste, H., Jacquiet, P., Traversa, D., Sotiraki, S., Frangipane di Regalbono, A., Tzanidakis, N., Kostopoulou, D., Gaillac, C., Privat, S., Giangaspero, A., Zanardello, C., Noé, L., Vanimisetti, B., Bartram, D. (2014) Veterinary Parasitology, 201 (1-2), pp. 59-66. 

2014

SOTIRAKI SMARAGDA, KOSTOPOULOU DESPINA

Occurrence and molecular characterization of Giardia duodenalis and Cryptosporidium spp. in sheep and goats reared under dairy husbandry systems in Greece

Tzanidakis N, Sotiraki S, Claerebout E, Ehsan A, Voutzourakis N, Kostopoulou D, Stijn C, Vercruysse J, Geurden T. Parasite. 2014;21:45. doi: 10.1051/parasite/2014048. Epub 2014 Sep 5.